VidaLoca Integrative Wellness studio is more than "just" a yoga studio. As soon as you ascend the stairs into the studio, you realize that it offers a unique ambiance that cannot be compared to anything you've experienced in the Houston/Cypress area. This is truly the closest you will get to a wellness retreat center in your backyard. The studio houses an intimate space perfect for small group and one-on-one classes, a fully equipped kitchen & gathering space designed to host workshops, cooking classes and meal prepping programs, a bonus room to enjoy a relaxing coaching session or astrological reading and a delightful shower with toiletries & towels provided.
Perched on the second floor of the Winds of Change building, the studio's open floor plan welcomes in the energy of sunrises & sunsets and sets the tone for you to stay after class to enjoy a lite bite, a creamy cup of coffee or a sparkling glass of vino.
Owner Sarah Gallipeau is a certified health coach, yoga instructor and certified in additional fitness formats with extensive certification in Astrological readings. Her passion is filling the hearts and bellies full of yoga, healthy good food and positive conversations in hopes of transforming the lives of every member through a holistic approach to healthcare.
VidaLoca Integrative Wellness Studio is an experience, offering mini-workshop after each class. Cooking & nutrition demos, meditation & breathing sessions, fitness workshops, events & seminars pop up on the schedule frequently, so make sure to check out social media pages or tune into the web page frequently to reserve your space and stay tuned in to what's brewing, baking & being talked about at the studio.
Should joining the studio virtually be your best option, all yoga & coaching sessions and natal chart & tarot card readings are also offered through Zoom and personalized pre-recorded videos.
Unlimited Monthly - $70
Unlimited classes + mini workshops, plus a complimentary card reading each month. Receive discounted pricing on events, workshops & programs.
Class Packs - $20-$300
Drop in single - $20
5 pack of classes - $90
10 pack of classes - $160
20 pack of classes - $300
Personalized Programs - $450-$870

Small group package - $450
One-on-one package - $600
Family Package - $870 (2 adults +18 under)
3 month programs include:
- 6 in-person meetings (60-75 min ea.)
- 6 call/zoom sessions (30 min ea.)
- Handouts and materials provided
Personalized Programs - $450-$870
Small group Package - $450

One-on-One Package - $600

Family Package - $870 (2 adults +18 under)
One month program includes:
- Initial Consultation (60 min)
- Grocery Store Tour
- 2 In-studio meetings (2 hrs each)
- Access to 100's of Recipes
- Ingredients for cooking provided
- Handouts and materials provided
- Personal accountability coach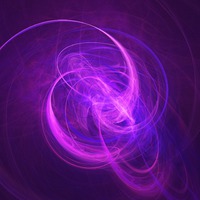 Natal Charts & Tarot Card Reading
Unlimited monthly Tarot & Oracle readings - $50
Receive a complimentary natal chart reading with monthly membership.
Receive discounted pricing on events, workshops & programs.
Natal Chart Readings - $60
Tarot Card Reading - $40
Oracle Card Reading - $40
Workshops
Click here to check out the list of workshops
As a health & fitness coach, I understand that your goals may reach beyond my scope of practice. Please click here to gain access to my trusted circle of fellow energy workers, holistic health practitioners and additional resources.
I am a constantly evolving wild-woman with a passion for supporting others with their health & fitness journey. My heart belongs to two free-spirited boys, my hubby who keeps me grounded and our energetic doggie.
My background in health & fitness began many years before graduating as a Certified Integrative Nutrition Health Coach from Institute of Integrative Nutrition and as a yoga instructor from the Yoga Institute. Since childhood, embarrassed about the symptoms, I silently suffered from anxiety and pain and discomfort associated with digestive issues that developed into autoimmune disorders. Countless doctors with limited information and decades of searching for answers left me in despair. Once I began to trust my circle and to speak up about what I was going through, I finally met a functional medicine practitioner who asked the right questions and worked with me to get to the root cause of my symptoms. Once I made changes to diet and lifestyle, a miracle occurred for me. My symptoms decreased. My quality of life improved.
My story, full of many dimensions and colorful chapters, founded the mission to my work: To build a healthy, positive community through social partnership, information and events about nutrition, physical activity, emotional/mental care and holistic practices.
When I'm not advocating for better health & happiness, I find comfort in a routine schedule that consists of sweating and stretching it out, hanging with my small tribe of loved ones, reading my weight in books and literature and turning my energy-filled kitchen into a dance party/meal prepping space each week.